Mars is the fourth planet of the Sol system. It was the first extraterrestrial planet to be colonized by humankind, and after the Big Mistake it became a preferred target of pilgrims. Mars itself had no public farcasters.
Mars housed the
FORCE
military academy, the
Olympus Command School
,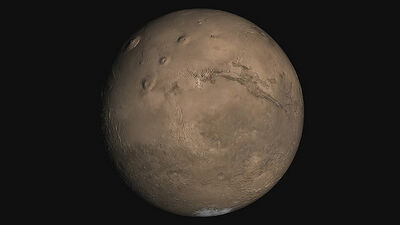 on the biggest mountain of the planet,
Olympos Mons
.